Introduction
No end of schemes were there of old
By which love's tender charms were told;
And still may fairies intervene
To bless the fates of Halloween.

-- from "Halloween", a poem from Harper's Weekly, Vol. 39, No. 2033, December 7, 1895, p. 1069.
Halloween is one of the most popular holidays of the year in the United States and is also celebrated in many other countries. The origins of Halloween are in the British Isles and northern Europe, but Halloween as it is typically celebrated today is an American creation.
Although Halloween is traditionally considered a magical time of year, when witches cast their spells and the dead return to the earth to visit their loved ones, the real magic of the modern Halloween is in the power of imagination. Halloween is a time when you can be anything you want, if only for just one night.
Many people think of it as a holiday mainly for children who are young enough to go trick-or-treating, but in the past, Halloween has been more for adults. It has been considered a time of romance and dreaming about the future as well as a time for costumes and treats and scary stories. In recent years, Halloween has once again become more popular among adults.
What you will find here is a mixture of history and tradition, party and costume suggestions, and ideas for both children and adults. I have a special interest in history, so much of the focus of this site is on Halloween history and tradition. I've included some modern recipes and games, but in general, most of the ideas here are based on the idea of traditional Halloween celebrations. The sections on superstitions and Halloween tricks are mostly for historical interest, although there are a few harmless pranks included that might do well for a laugh at a Halloween party. Also, I haven't included any tips for Halloween decorations because those, along with various modern recipes, are the most common tips you can find in magazines and other sites about Halloween parties. I have more of an interest in activities, which is why I put together the sections on games, movies, and music.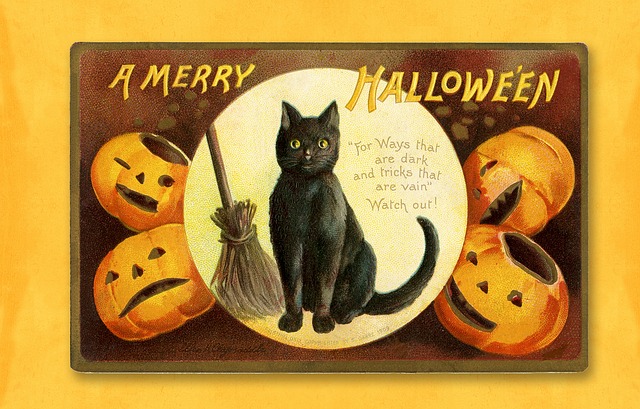 While we're talking about scary things, there are some things that you should understand about web security to protect yourself from some unpleasant tricks.