Sources
Bibliography
Bannatyne, Lesley Pratt. A Halloween How-To: Costumes, Parties, Decorations, and Destinations. Gretna, LA: Pelican Publishing Company, Inc., 2001.
This book talks about how to plan Halloween parties and also provides recipes and historical information about Halloween.
Dennison's Bogie Book. Framingham, MA: Dennison Manufacturing Co., 1920.
This vintage book gives tips and instructions for how to plan Halloween parties and also provides suggestions for menus, costumes, and party games.
Fluegelman, Andrew, ed. The New Games Book. Tiburon, CA: The Headlands Press, Inc., 1976.
Some of the games in this book are new and some are actually very old. The collection started as kind of a society experiment about how games are a reflection of society. But, I only used a couple of Halloween-related games from the book for this site.
Hunt, Roderick. Ghosts, Witches, and Things Like That. Oxford, England: Oxford University Press, 1984.
This is a collection of information about the history of Halloween and other things related to Halloween, like folklore, games, recipes, crafts, and poems.
Morgan, Sheena. The Real Halloween: Ritual and Magic for Kids and Adults. Hauppauge, NY: Barron's Educational Series, Inc., 2002.
This book was written with a focus on Wiccans, so it includes not just historical traditions but neopagan ones as well. I was more interested in the historical elements. I was pleased to also find discussion of Dia de los Muertos and a number of Halloween-related recipes. I've included three of recipes from the book, for Soul Cakes, Colcannon, and Pan de Muertos, in the Treats section of the site.
Rogers, Nicholas. Halloween: From Pagan Ritual to Party Night. Oxford, England: Oxford University Press, 2002.
This book covers the history of Halloween from its Samhain origins to the turn of the millenium, including Halloween as portrayed in movies.
Witkowski, Dan. How to Haunt a House. New York: Random House, 1994.
The author is a magician, and the haunted house tricks in this book .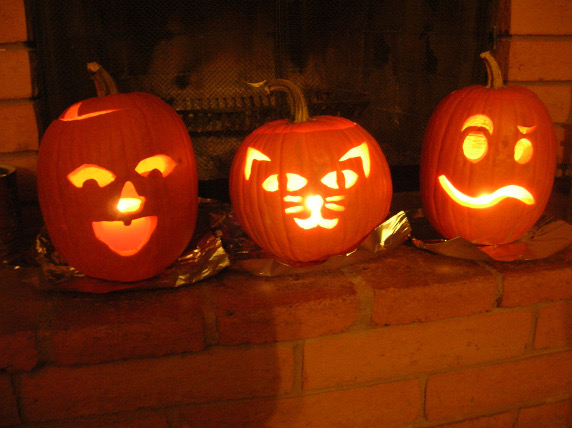 Additional Resources
These are websites with more helpful information about Halloween and party planning.
At-Home Entertainment
At-Home Ideas To Have A Fun and Safe Halloween This Year!
Fun things for families to do at home on Halloween. From Porch, by Hermann Samano.
Party-Planning
How to Prepare Your Home for a Halloween Party
Fun and practical tips for planning a Halloween party, including creating a party budget, sending invitations, indoor and outdoor decorations, costume concepts, party food, and games and activities for guests of all ages. From Porch, by Carlos Trejo.
Party Games
35 Best Halloween Party Games for Kids and Adults You Can Make Yourself
Halloween party game suggestions for all ages from Country Living.
38 Free Halloween Party Games for Adults
A list of party games for adult Halloween parties, some of which are similar to games played at children's parties.
Halloween Party Games for 10-Year-Olds
eHow has a list of Halloween party games that may be suitable for kids about age ten. Beneath that, there is also a list of games for older children.
Costumes
57 Last-Minute Halloween Costumes
Halloween costume suggestions for women, men, and couples from Good Housekeeping. Most of them seem to be women's ideas. As promised, they don't require much preparation, and even some which involve making parts of the costume might be improvised with ready-made parts.
62 Easy Halloween Costumes for Women
Halloween costume suggestions for women from Country Living. Some ideas require sewing skills, but others look like they could be created from things that people might already have in their closets or could pick up from thift stores.
95 Homemade Halloween Costumes for All Ages
Halloween costume suggestions for boys and girls from Country Living.
Recipes
Halloween Recipes from Allrecipes
Halloween recipes from allrecipes.com. Includes dinners, appetizers, snacks, and desserts.
Halloween Recipes from Taste of Home
Halloween recipes from Taste of Home. Includes meals and desserts.
34 Homemade Halloween Candy Recipes
Candy recipes from Taste of Home. Some candy recipes are specifically for Halloween, decorated like eyeballs, ghosts, or aliens, and others are more general treats that would not look out of place at other times of the year.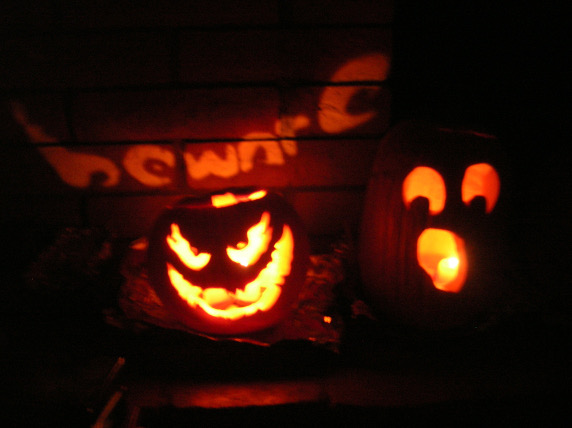 Site APIs
Added: April 19, 2018
While I was taking a JavaScript class, I started learning to use APIs, and I've been testing a few on this site. Not all of them have to do with Halloween, but it was a convenient place to experiment.
Here is a link to a page that is an experiment in using APIs.
Update: January 4, 2019
Sadly, I had to remove the API that printed random jokes because it ceased functioning.
---